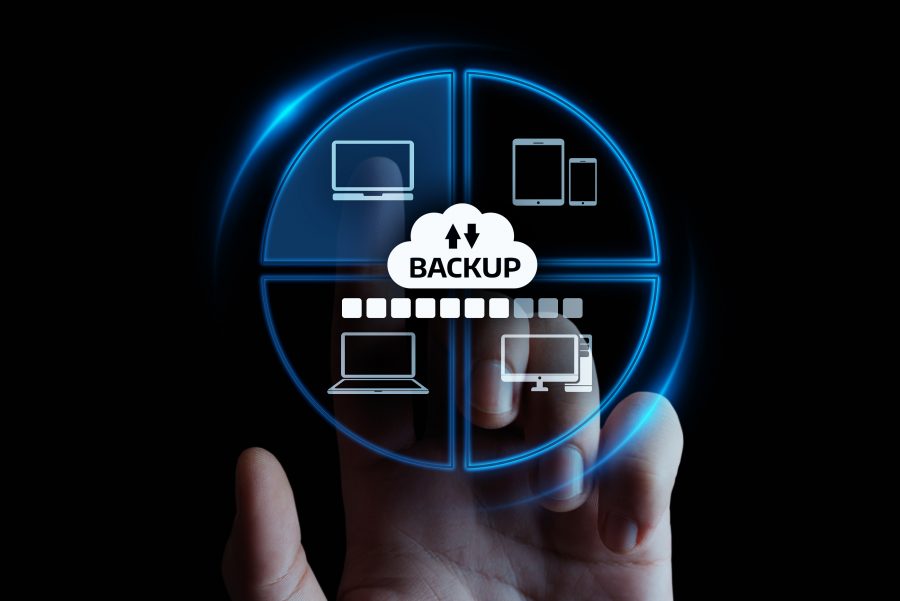 Today's businesses rely on having anywhere access to the data they gather and generate daily. From customer databases to corporate accounting records, a majority of a company's work product are stored digitally, which puts them one hard drive crash or click away from being lost.
Losing some or all information that is required to run your business each day can have devastating consequences. Many companies are never able to recover after a data loss incident.
70% of small businesses that experience major data loss go out of business within 12 months.
Data loss can happen for any number of reasons, including:
Natural or manmade disaster
Hard drive crash
Ransomware attack
Accidental deletion
Malicious deletion
Outage of a cloud service provider
Software or hardware conflict
Malware or virus infection
Lost or stolen computer or mobile device
Most Charlotte companies understand the need to have a data backup plan in place to prevent unintended data loss, but make mistakes that cost them dearly.
A surprising number of organizations that believe they have the safety net of a data backup end up finding out too late that their backup wasn't handled properly, and they're left without a way to recover lost files.
Causes of Backup Failures
Approximately 45% of corporate backup and recovery efforts are completed without any major problems. That means that less than half of those companies backing up their data were able to easily recover it.
Often, it's only after a data loss incident that a business finds out their system had a backup failure, and by then it's too late for the data they just lost.
Here are some of the common reasons that companies in Charlotte, NC, and the rest of the country, who think they're covered by a backup, end up finding out they're not and suffer data loss as a result.
Never Checking a Backup
Data backup tends to be one of those things that get started and then forgotten about until something happens and the data needs to be restored.
Just because most backups are automated, doesn't mean that a backup doesn't need to be monitored regularly. 66% of businesses that had to restore data from a cloud backup experienced failed recovery operations.
Backups can run into issues that stop them from backing up property, including:
Running out of space
Hitting a software glitch
Experiencing a hardware conflict
Being stopped due to a reboot and never restarted
Folders being moved outside the backup target area
Regularly monitoring backups is vital to ensuring they haven't had any problems that would endanger your data from being fully recovered when needed.
Not Backing Up Offsite
If you're backing up your computers to a USB or local external hard drive, then that on-premises backup could be lost in a fire, theft, or other disaster along with your computers, server, and any other equipment at your physical office.
Following the 3-2-1 Backup Rule helps to avoid risk from backing up only to one place, which can leave your data in danger of being lost. The rule goes like this:
3: Keep at least 3 copies of all your data.
2: Ensure at least 2 copies are kept on different types of storage media.
1: Backup at least 1 copy of your data offsite.
Not Backing Up Cloud Services
Your data in cloud services, like Office 365, is being backed up by them, right? Wrong! Cloud services keep a copy of your data on their service, but that's not the same thing as a backup.
Companies like Microsoft even include a recommendation in their Service Agreement that you backup your data using a 3rd party backup solution.
Many companies don't back up their cloud services data separately, leaving it susceptible to loss due to accidental user deletion, a software issue, or cloud service failure.
Causes of data lost from cloud services include:
47% due to end-users deleting the files
17% due to files being accidentally overwritten
13% due to hackers deleting data
Never Testing the Recovery Process
Not all backup systems are designed for a fast data recovery process and even those that are should be tested regularly to ensure that recovery is working as it should be and that your team knows how to recover data in the case of an emergency.
Something as simple as upgrading an operating system version on a PC that's different than the one used on a backup can cause recovery failure. Recovery can also fail due to a backup being corrupted in some way or loss of an encryption password.
If you're not regularly testing your backup recovery process, then you may not know about the problem until you're in need of recovering your data.
Safeguard Your Data with Expert Monitored Backup in Charlotte
IP Technologies specializes in computer, data, and hard drive backup. We understand the importance of continuously monitoring backups and testing recovery processes regularly. We'll ensure your data is safe and ready for quick recovery when you need it.
Contact us today for a free consultation. Call 704-912-4999 or reach out online.