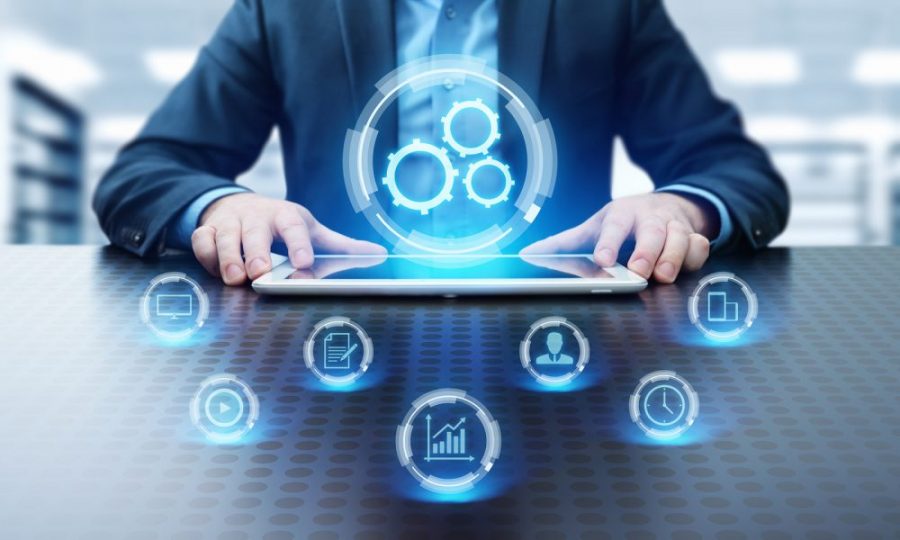 One of the most important components of any thriving business is their IT infrastructure. Technology has permeated just about every business process and when it's not working properly or is insecure, it can leave companies flailing without a way to operate their business properly.
That's why many companies in Charlotte and around the world turn to managed IT providers to help them keep their digital processes running properly and protect them from data breaches.
But not all IT providers are created equal and not all provide the same level of service. If you pick the wrong one, they can end up failing you, and your business can suffer as a result.
As technologically advances, the future promises even more reliance on IT as offices get "smarter." IoT devices and automation are just two of the newer ways that small businesses are gaining a competitive edge and increasing their reliance on tech at the same time.
Between 2019 and 2025, the managed services market is expected to nearly double from 186 billion to 356.24 billion.
With any exploding market, you're going to get many companies trying to take advantage of businesses by providing faulty services at high prices.
How can an IT provider fail you?
Poor response times
Faulty work
Inexperienced technicians
Inflexible service plans
Not guaranteeing their work
Limited range of services
Not caring enough to make proactive suggestions
How to Choose an IT Partner You Can Rely On
The difference between a bad service partner and a good one can be night and day and can either result in technology problems holding you back or an IT infrastructure that boosts productivity and helps your business thrive.
Here are some of the hallmarks of a great IT provider that can help you choose this important relationship wisely.
Respond Quickly to Your Needs
Each minute that you're waiting on an IT provider to respond to a tech incident that's causing you downtime, you're losing money. Small businesses lose an average of $10,000 per hour during downtime due to lost productivity, lost sales opportunities, and associated costs.
Look for an IT provider that is responsive and is available anytime you need them to minimize downtime of any kind. For example, IP Technologies responds fast no matter when you need us, any time of day or night, and even holidays.
Guarantee Their Work
Some IT providers don't guarantee their work, so if a device they repaired has the same problem two months later, they'll try to charge you for another repair fee and service call.
You want to work with a managed services provider in Charlotte that offers a 100% service guarantee, like we do, so you'll know you're covered if something happens and won't have to pay twice for the same work.
Offer Customized Service Plans
Not all companies have the same IT service needs or the same budgets. Some IT providers just use a cookie-cutter plan and try to fit all the customers into it, not offering flexible pricing or service options.
IP Technologies offers tailored packages that are customized for each client we work with. Tailored packages ensure that you're getting the services you need and not paying for those you don't.
Have Certified Technicians
A certified technician not only learns how to properly diagnose and address a wide variety of technology issues, they're also taught safety procedures to ensure data and equipment are safeguarded during the process.
A reliable IT provider will have certified technicians on staff that have taken the time to go through proper training and earn IT certifications that help ensure they know what they're doing when working with your tech.
Help You Become Digitally Advanced
Digitally advanced businesses perform better than those that don't, including earning 2x more revenue per employee.
How do you become digitally advanced? By working with an IT provider that isn't just there to fix things but to also help your business succeed through use of technology.
Look for a managed services provider that's going to make proactive recommendations for ways your business can lower costs, increase efficiency, and gain a competitive edge through use of IT.
Offers a Wide Range of Services
Your technology infrastructure includes more than just your computers and router, it encompasses cloud services, backup/recovery and business continuity, and new technologies like virtualization.
A great IT provider will offer multiple complimentary services that are designed to cover all your technology needs, which ensures better coordination of all the varied pieces of your digital infrastructure.
Puts an Emphasis on IT Security
Without proper security, all your data and the lifeblood of your business are at risk. Unhelpful IT providers might give you a basic antivirus program that's far from adequate to protect your network and data from a breach.
Look for an IT partner that puts an emphasis on data and network security, including understanding data privacy compliance and offering a multi-layered approach to cybersecurity that keeps your business and its data protected from a wide variety of threats.
Let IP Technologies Help You Customize Your Managed Services Plan
Have you been failed by IT providers in the past? It's time to come to one that has your back! IP Technologies checks all the boxes for responsive and reliable managed IT services in Charlotte, NC.
Contact us today for a tailored IT package designed to perfectly match your needs. Call 704-912-4999 or reach out online.