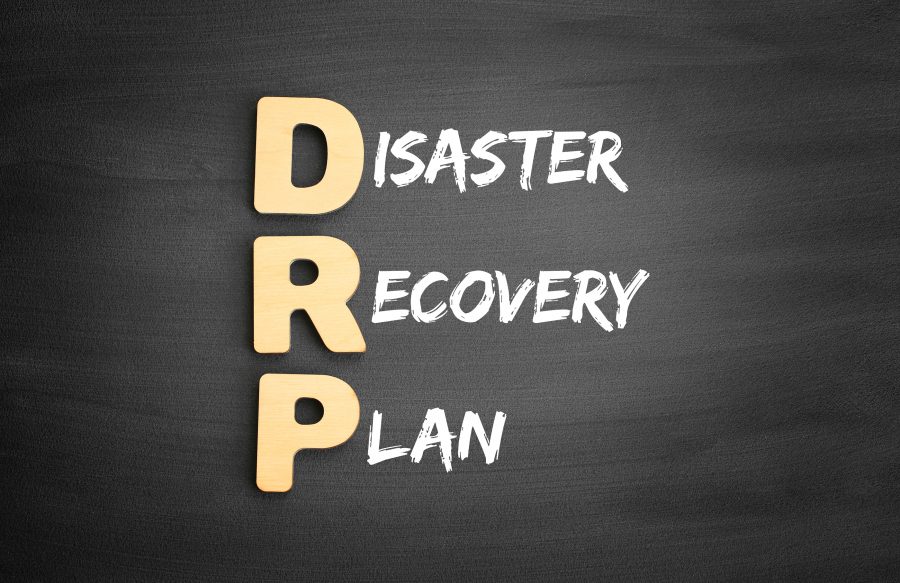 There have always been existential risks that companies face. Things like hurricanes, floods, and fires are all threats that business owners have had to plan for since the very first office came into existence.
But in today's digital age, the threats are more varied and include new dangers like data breaches, ransomware attacks and data loss incidents.
While technology and the internet makes disaster recovery planning more difficult than in the past, it also offers more opportunities for business continuity… that is if you're doing it right.
90% of companies without a disaster recovery strategy fail in the aftermath of a disaster.
But what if you have a disaster recovery plan for your Charlotte Business, you should be fine, right? Unfortunately, in many cases the plan that a business puts together has flaws and isn't going to provide the protection or resilience they're betting on.
Why Your Disaster Recovery Plan Can Go Wrong
We often see small businesses that try to use online resources to piece together a business continuity and disaster recovery plan but haven't covered all their bases. Then when disaster strikes, they end up finding out that their plan didn't work as they'd hoped.
Here are the biggest ways that a disaster recovery plan can go wrong. Studying these can help you avoid making the same mistakes.
Not Going Through Proper Planning Steps
There is a certain process you should go through to craft a good disaster recovery plan and it includes several steps. Trying to short-cut the process and just putting something together quickly, can leave out vital pieces of your plan, such as designating which employees are responsible for which tasks or coming up with a plan for all risk scenarios.
Basic steps that should be followed when planning disaster recovery include:
Business impact analysis: Review all risk scenarios and create a questionnaire for employees to use to identify risks in their departments.
Recovery strategy: Identify your recovery resources that are already in place and fill gaps that you may have in resiliency.
Plan development: Craft a detailed plan on each risk scenario and what to do if it happens. It should also include ongoing protections that you take to mitigate risk (like data backup).
Testing and drills: Regularly test your disaster recovery plan to help find any weaknesses and familiarize employees with the steps.
Not Including an IT Partner in Your Disaster Recovery Strategy
If you've had a ransomware attack and your entire office is down, you're going to need the help of a trusted IT professional to remove the ransomware and recover your data. That process goes much faster if you already work with one.
Additionally, an IT professional will help you put systems in place that can assure your office a quick virtual relocation if needed and recovery through the use of intelligent technology strategies.
If you try to craft a disaster recovery strategy without the help of an IT partner, you're bound to be missing vital areas and have a plan that's ultimatey bound to fail you.
Not Taking Full Advantage of Cloud Services
Through the strategic use of cloud services, a business in Charlotte, NC or anywhere else on the globe can keep their office operating from alternate locations no matter what disaster may have happened to their physical office.
Many businesses miss the boat when it comes to using cloud services in their business continuity and disaster recovery planning. They either use them minimally, for example as a cloud backup only, or they don't use them at all.
Technologies like virtualization can keep your workstations up and running no matter what happens to your physical office or in the case of a lost computer, accessible from any device, any location.
Other types of cloud technologies that can ensure your business can remain operational in "the cloud" from anywhere are:
VoIP phone system
Cloud accounting program
Productivity suites like Office 365
Cloud storage
Cloud backup/recovery
Cloud-based CRMs
Team chat and collaboration tools
Not Regularly Training Your Employees on Your Plan
Schools and office buildings conduct ongoing fire drills for two key reasons. One is to ensure that the system is working properly, and the other is to ensure the building occupants will know what to do in a real emergency.
You need to regularly train and drill your employees on your disaster recovery plan for the same reasons. If you're just putting the plan in a manual and telling your team where to find it, they'll be going through the steps for the first time in the event of an emergency and much more likely to make mistakes.
Through regular drills and training, you can also identify any holes in your disaster recovery plan and address those before a real disaster strikes.
Lock in Resiliency with Backup and Recovery Services from IP Technologies
Disaster recovery planning is vital to keeping your business going in the face of multiple risks as varied as a flood or data breach. Our experts can help you safeguard and defend your business with a plan that is rock-solid.
Contact us today for a free disaster recovery consultation. Call 704-912-4999 or reach out online.