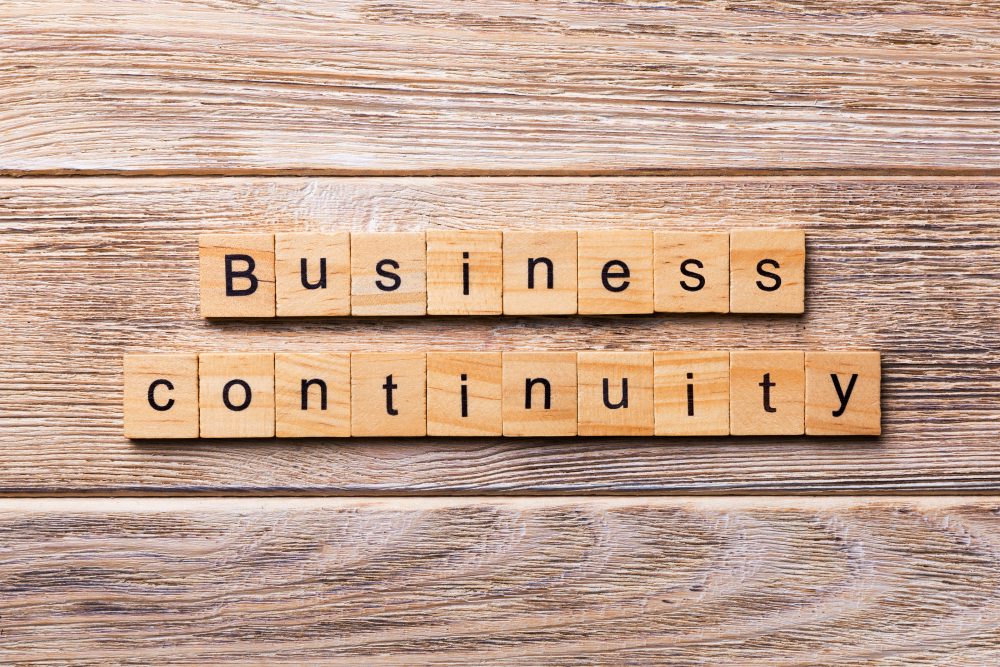 Business continuity is a term that you'll hear when companies are discussing things like backup and recovery, but what exactly does it mean?
It's defined as the ability to maintain essential business operations and functions during and after a disaster has occurred.
Business continuity planning is the process in which systems of prevention and recovery are created to protect against potential threats and ensure your company can stay in business in the face of them.
In a nutshell, business continuity planning helps prevent your Charlotte business from closing down for an extended period (or for good) due to things like a tornado or ransomware attack.
It's also unfortunately something that tends to be moved to the back of the priority list when it comes to the day-to-day of business operations. 60% of businesses don't have a fully fleshed out business continuity and disaster recovery plan.
And that's despite the fact that technology like cloud services now make it easier than ever to run large parts of your business from any location. Some companies can run entirely remotely if needed without skipping a beat.
But for that to happen and happen quickly in the face of a catastrophe, you need to have a business continuity plan in place to follow.
How to Put Together a Business Continuity Plan
There are several things that can disrupt business operations, including an extended power outage or crash of a main server. Your business continuity plan needs to anticipate multiple risks and worst-case scenarios and then put down on paper a plan to follow to keep your business operational if any of them occur.
Why is it so important to have a plan ready to go before a disaster strikes?
According to FEMA, 40-60% of small businesses never reopen after a disaster.
60% of small businesses close for good within 6-months of a cyberattack.
There are multiple existential threats out there to your business, and prevention and preparedness through business continuity planning are the things that can save you if and when disaster occurs.
The goal is to have a plan to follow to keep your business operating whether your physical office is down for a day due to a power outage or down for several weeks due to a major catastrophe.
Here are some comprehensive steps to getting started with business continuity planning.
Identify Threats
To prepare yourself, you first need to identify what might happen – and not just the major catastrophes – include anything that can shut your business down for an extended period of time. Each minute your business is down, you're losing money.
Consider threats such as:
Natural disasters
Manmade disasters
Hard drive crashes
Ransomware and other cyberattacks
Extended power outages due to a storm
Pandemics that may necessitate people staying home
Cloud service outage
Stolen equipment
Evaluate Your Current Structures
Are you already using cloud business applications like Office 365 that can be accessed from anywhere? What about your backup and recovery system? If you were hit with ransomware today, could all your data be restored quickly?
Take a look at the systems you already have in place, and how they're serving you so you know where you need to go to stay up and running in the event of an extended outage at your physical office.
Fill in the Technology Gap
Once you've evaluated what you currently have in place, you'll want to put in place systems that fill the gap in the types of technology needed to keep your office going if you need everyone to work remotely.
Some things to consider:
Desktop virtualization so workstation environments are cloud based
VoIP phone system that can be answered from anywhere
Cloud solutions you don't currently have
Equipment that employees may need at their homes to access their work
Create and Document Your Business Continuity Plan
Once you have the technology infrastructure together to support your operations during and in the aftermath of a disaster, it's time to document everything into a comprehensive plan.
You want your business continuity plan to be a step-by-step guide that employees can follow if hit by any of the risks that could stop your company from operating.
Remember to include specifics, such as who is in charge of alerting everyone of what needs to be done and what communication channels employees are to use to receive instructions. Make sure you have several easily accessed copies stored on and offsite so they can be referenced quickly when needed.
Test and Update Your Plan
If employees are going through a disaster recovery process for the first time in the midst of a disaster, there likely will be mistakes made. Regularly test your business continuity plan through "disaster drills" that allow your team to practice in a non-emergency mode so that the actions will become second nature by the time a real disaster strikes.
Use your testing as a way to tweak any parts of your plan that you've found might not be clear or that employees have given valuable suggestions for after going through drills.
Get Help Creating a Strong Business Continuity Plan
IP Technologies can help your Charlotte business with multiple areas of a business continuity plan in the face of a disaster at your office. This includes cloud services, virtualization, and backup and recovery solutions.
Contact us today for a free consultation. Call 704-912-4999 or reach out online.