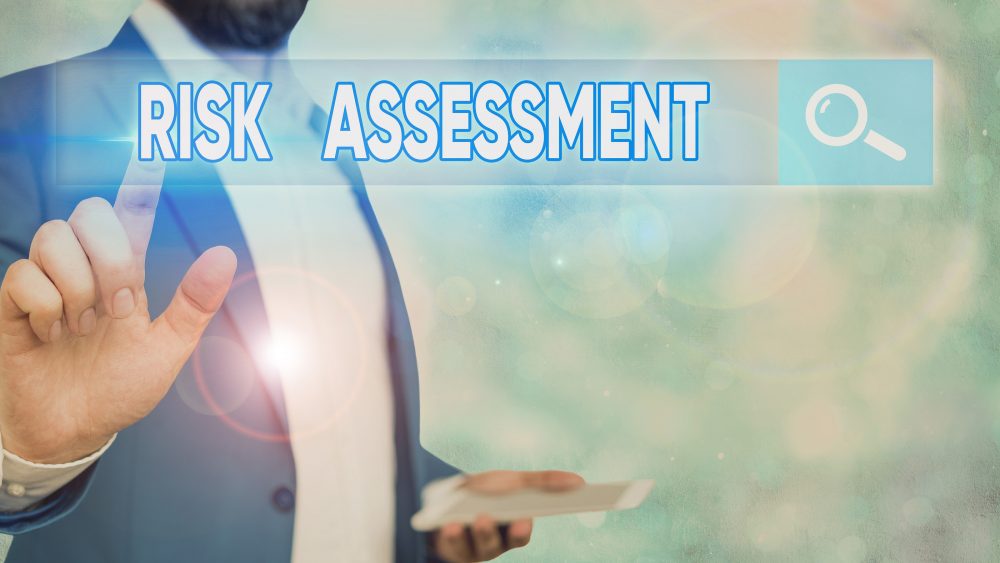 The very first step in a business continuity and disaster recovery plan is a risk assessment. In order to protect your business against the many threats it can face, you need to not only identify them, but understand how impactful they may be and where your business is vulnerable.
While risk assessment might not be on the top of your list of items when it comes to managing and growing your company, it's the thing that can keep you from losing your Charlotte area business altogether in the face of a natural disaster, cyberattack, or other catastrophe.
Nearly 70% of small businesses are forced to close within two years of a data loss disaster.
Knowing what might be coming and being prepared instead of blindsided is the goal of a business risk assessment. Following are the steps to take to conduct a proper one that will ensure you're fully protected in the face of multiple potential disasters that could derail your company.
How to Conduct a Risk Assessment
From ransomware to hard drive crashes to hurricanes and tornadoes, businesses face multiple existential risks to their operations. But, while you may not to be able to anticipate when any one of them may happen, you can prepare in advance, so if one occurs, you're ready.
Step 1: Hazard Identification & Classification
Initially, you'll want to identify the types of hazards that can impact your business and the various categories they fall into. The risk mitigation strategies for different types of hazards may differ, while some will have similar preventative measures.
For example, putting proper backup and recovery systems in place is a strategy that protects your data in the face of multiple different hazard types.
Here are some of the different categories and types of hazards to consider:
Natural Hazards

Weather related (flood, tornado, hurricane, ice storm, etc.)
Geological (earthquake, landslide, etc.)
Biological (pandemic, foodborne illnesses, etc.)
Manmade Hazards

Accidental (accidental data deletion, fire, etc.)
Intentional (Sensitive information being stolen, fraud, etc.)
Technological Hazards

Cyberattacks (malware, ransomware, data breach, etc.)
Outage (loss of internet, cloud service outage, etc.)
Data destruction (deletion or corruption of data)
Security risk (lost/stolen devices, stolen passwords, etc.)
Hardware/software (hard drive crash, software conflict, etc.)
Step 2: Gauge Probability and Magnitude
Most companies can't address every single risk at once with a build out of their infrastructure, they typically need to do this over a time period that takes resources and budget into consideration.
So, you'll want to prioritize your risks by their probability of happening and magnitude of damage they could do to your business.
For example, the risk of a natural disaster, like a hurricane might not be as high in Charlotte as for a business in Florida, but the magnitude of impact if one does happen is very high.
Something like a ransomware attack would have a high probability, being that between Q2 of 2018 and Q2 2019, business ransomware attacks increased by 365%, It could have a high impact on your business if you don't have a good backup and recovery plan in place OR if you do, a milder impact.
Prioritizing the hazards will give you a plan of action that makes the most sense for your company.
Step 3: Identify Assets at Risk & Vulnerabilities
Next, you want to go forward into identifying exactly what type of harm a hazard will do. For example, what's at risk if your power goes out for 48 hours? Your sales and customer support would be at the top of the list.
What about if your business was impacted by a fire? In that case, the top assets at risk would be people and property.
Understanding which assets are at risk with each hazard, then informs areas of vulnerability and allows you to come up with both proactive and reactive measures of protection.
For example, to mitigate vulnerability in the case of a fire, you may install a sprinkler system and ensure employees go through fire drills regularly.
In the case of an extended power outage at your office, you could put a remote work plan in place through use of cloud services that enable employees to keep your business running while working from home.
An important part of a risk assessment in today's technology driven world is to have a full security risk analysisdone for your IT infrastructure to identify any vulnerabilities that leave you open to a data breach or malware attack.
Step 4: Document Your Findings & Suggested Actions
The risk assessment is designed as your initial step for business continuity planning to protect your company and ensure continuous operations during and after a disaster.
To understand the changes that you need to make in your workflows, IT infrastructure, and business operations, your risk assessment should be fully documented, including recommendations for addressing found vulnerabilities. This then becomes your roadmap for resilience in the face of multiple potential hazards.
Get Your Free Security & Network Risk Analysis Today!
Your technology infrastructure is one of the most important parts of your business operations, ensure it's protected. Sign up for a free security & network risk analysis from IP Technologies.
Contact us today to sign up. Call 704-912-4999 or reach out online.