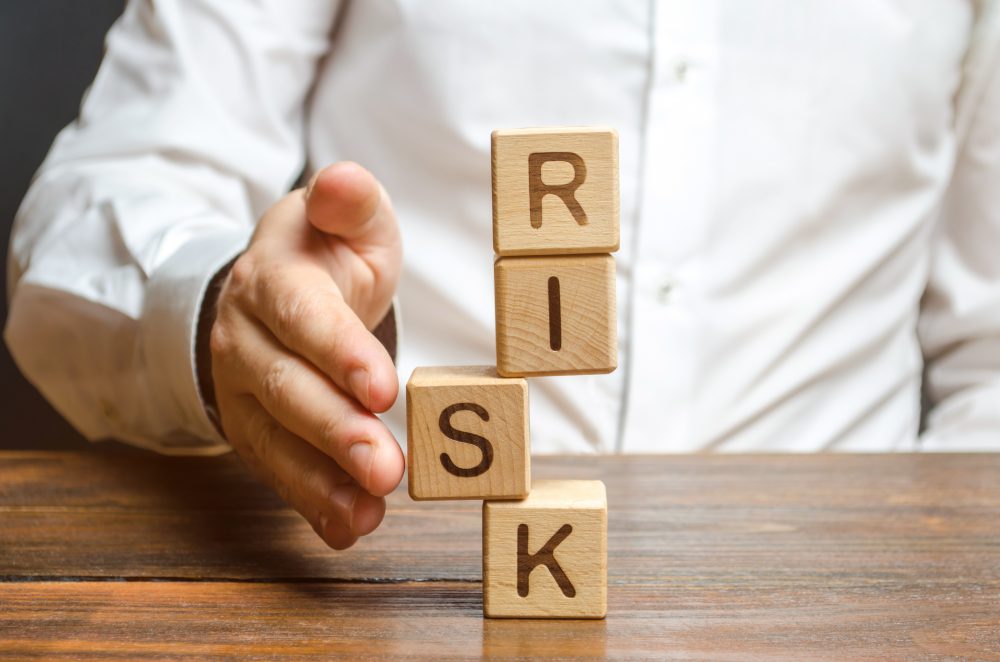 Every business has elements of risk that can cause your business to close. These can include things like a data breach or damage to your office from a storm. The percentage of chance that a potential catastrophe will cause you to lose money and possibly your whole company is your risk exposure.
Two similar companies located in the same city, can have very different risk exposure even to the same exact event.
For example, an ice storm could cause power to go out for a week in the downtown area where both businesses are located. This could cause Company A to lose hundreds of thousands of dollars because no one can work, answer phones, or take new orders.
While Company A is struggling, however, Company B can be up and running virtually with employees answering VoIP based phones and accessing their work via cloud services from homes not impacted by the power outage.
In the scenario above, Company A has a much larger risk exposure than Company B, who took precautions to keep their business running in the face of a work-stopping disaster.
40% to 60% of small businesses close down for good following the impact of a disaster.
Understanding your risk exposure and how to reduce it will help ensure that you have an outcome more like Company B and stay resilient.
Assessing Risk Exposure
A risk assessment helps you understand the types of risk out there to your business and your vulnerabilities to that risk. Unless you know your risk exposure, you can't put together a business continuity plan to mitigate it.
Risk assessment involves the following steps:
Identifying risk hazards
Prioritizing hazards based on probability and impact
Reviewing your vulnerabilities to those hazards
Addressing your vulnerabilities to reduce risk exposure
Part of a proper risk assessment for your business is addressing your technology. Most companies these days can't operate if their technology is down because it disconnects them from their data, applications, and their customers… basically, almost everything they need to operate their business.
A security and network risk analysis can let you know exactly what your risk exposure is when it comes to data breaches, data loss, and cyberattacks, and provide you with steps to seal those vulnerabilities to keep your data and devices protected.
Lower Risk Exposure Using the Right Technology
Businesses today have so many more options to keep their operations going in the face of a disaster than those from 25 years ago. Before cloud solutions, companies facing a disaster like a flood could easily lose every file in their company with no way to recover it.
But today, some companies operate entirely virtually, which means you have options when it comes to your business continuity in the face of any type of disaster.
Here are ways that using technology mitigates your risk exposure.
Cloud Backup & Recovery
If you're using an onsite backup drive, you could lose your backup along with your computer data in the case of a ransomware attack or natural disaster. Cloud backup and recovery solutions keep your data safely offsite and are easily accessible from any internet-connected device, allowing you to recover quickly from multiple types of data loss disasters.
VoIP Phone Systems
Internet-based phones may have gotten off to a rocky start at the beginning of the 21st century, but two decades later, they offer crystal clear voice quality and multiple features that landline phones don't have, and for a fraction of the cost.
Using a VoIP phone system means that your phones can always be answered no matter what happens to your physical office, keeping your office open virtually if needed.
Cloud Productivity Tools
Many companies use cloud-based tools like QuickBooks Online and Office 365 just for office productivity alone. But these tools also mitigate your risk in the case of a disaster by allowing your employees to access their work from any device and any location. This helps keep operations going both during smaller emergencies like a lost laptop, as well as larger ones like an extended office power outage.
Managed IT Services
There are plenty of risks to your business that aren't as physical as a powerful storm but can do just as much damage. Today's companies get bombarded on a regular basis by phishing attacks and other threats to their networks and data.
The best way to ensure your network and endpoints are secure and kept that way through regular updates and management is through a custom managed IT services plan that protects your entire technology infrastructure and gives you the support you need 24/7 for any data or network disasters.
Get Help Reducing Your Risk Exposure from IP Technologies!
Businesses face more risk today than ever before. We can help you get started on a solid business continuity plan with a free security and network assessment that will give you a roadmap to reducing your risk.
Contact us today to get started! Call 704-912-4999 or reach out online.